black.ai
See what happens on the ground
Respond to events and make better decisions with the help of AI and your existing IP camera infrastructure.
---
More than just CCTV
Cameras are almost exclusively used for security and surveillance purposes.We add cutting-edge Machine Vision models to unlock a high impact resource available to your team daily.
---
Privacy first
We help you to improve operations for your staff and customers without compromising privacy.No facial recognition, or long-term tracking. No exceptions.
---
Fewer people in the loop
A reliance on staff compiling and watching footage is invasive and unscalable.We help you to review only the things that matter and only at the right time.
Responsible AI
Creating the potential for good-use
Black.ai creates a privacy layer that sits between security cameras and operations teams, so you can build a better experience for people without breaching their trust.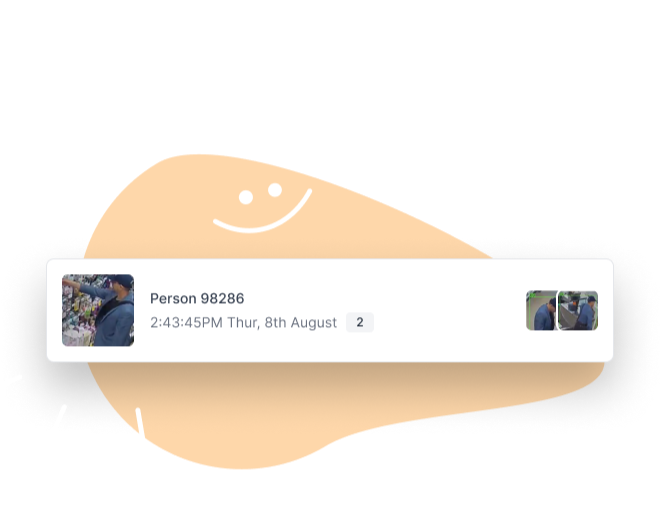 Standalone
Seamless Integration
Black.ai interfaces with your existing cameras using parallel streaming protocols.Our system is installed without additional infrastructure cost or any risk of obstructing operations.
Australian Financial Review
Millions pour in for Melbourne AI start-up that lets cameras 'see'
"Black.ai's technology is the key infrastructure to support the rapidly growing global demand for smarter environments that react to real-time events. Its software is bridging a need that will fuel future innovations for generations to come."
Microsoft
Black.ai turns fiction into fact with all-seeing cloud solution
"Black.ai has been tested in environments from 400 to 40,000 square feet, and can monitor the behaviour of hundreds of concurrent visitors. Black.ai deliberately avoid using facial recognition technology, anonymising any content that can identify individuals in the long-term to protect people's privacy." - Microsoft
Want to set up a trial?
We'll email you a short form to help us connect at the right time. If we're not working in your industry now we may be soon!
We're hiring!
If you want to work on the bleeding-edge of AI and are excited about building things that the improve quality of life for millions of people, take a look at our open roles below.